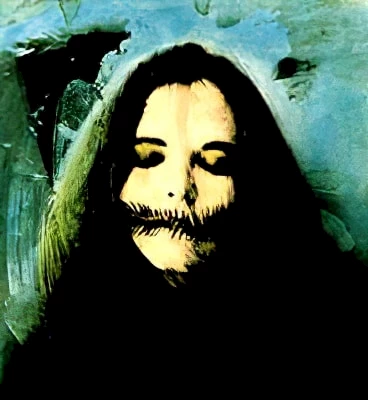 "I'M OBSESSIVE,
A WARRIOR
AND FANATIC"
An interview with Helga Pogachar on the MARS Requiem
Automatic translation: www.deepl.com/translate
In November 1995, Dein Mars-Requiem was premiered at the Reithalle in Munich. How long did you work on the composition?
Exactly one year and that without holidays, on average 10 hours a day.

What was it like to finally experience your composition in the performance that you conducted yourself?
I'm always looking forward to the moment of the performance. However, when he's there, I only see what hasn't turned out the way I imagined. The smallest shortcomings annoy me more than I could feel joy.

A requiem is a Christian funeral mass, Mars is the Roman god of war. How does a god of war fit the Christian faith?
Every religion has started wars. Moreover, the Catholic Church is a powerful institution that has been actively and significantly involved in politics for centuries. The Crusades make it clear: war is obsession. No faith without passion.

Unusual for a requiem is the confrontation of melodic-lithurgical singing and brutal electronic means of sound. What effect would you like to achieve with it?
I'm not worried about the effect. Everything was created as it had to be: longing for perfection and harmony stand in me in a constant struggle to desperate, angry and hated humility.

You have added quotations by Oskar Schellbach to the individual titles, which seem like comments on the music. At one point it says: "Only as a better and higher man do you have reason to exist, otherwise you are lazy and sick and deserve doom"! What do the quotes in this context mean to you?
I use this quote in Sequentia, the texts of Sequentia describe very strongly the regressive approach of the Catholic Church against'sinners'. Human disabilities were understood and punished as a stigma of evil. It is only a small step to racial hygiene and euthanasia of the Nazi regime. The ghettoisation of AIDS patients, which is being discussed today, proves the relevance of Schellbach's autosuggestion records from the 1940s: The human being as an omnipotent, exaggerated all-rounder and all-knower is absolutely desirable in our chicken, young fitness society.

Would you describe yourself as a religious person?
It can't be otherwise: I am obsessive, bellicose and fanatical at the same time and I am inspired by an enormously strong, naive longing for spirituality. I think it's called religious.

As a composer and especially as a composer of a requiem, you are confronted with a masculine musical tradition that has largely excluded music by women in history. What is the situation for women composers today?
It's hard to say, because I don't know any, although everyone would be able to nowadays. The profession of composer in itself requires staying power. We need even longer breath until two thousand years of patriarchy have evolved in the collective subconscious. The discussion about the emancipation of women should no longer be necessary today.

What does the association'Musica Femina' in this field - women and music -, of which you are a member of the board?
The association Musica Femina München e.V. was founded at the end of 1988. The aim of its members is to locate works by female composers, rehearse them and present them to a broad Munich audience. Musica Femina Munich also promotes and supports musicians who deal with works by female composers. The association arranges contacts among themselves and encourages interested female musicians to work together. For this purpose, at least two concert evenings are organised annually, during which works by domestic and foreign composers from the past and present are performed.

What are your plans for the future?
Making big plans for the future doesn't make sense to me. Too many unforeseen things happen that can suddenly change life. But I certainly wish for many more projects like Mars and a lot of time and peace to compose.

Thank you very much for the interview.
Robert Eberl, Chrom Records in April, 1996