On "Crusaders", Estampie undertakes an adventurous musical journey through the faraway, foreign world of love in the Middle Ages. The Ensemble, led by Michael Popp and Sigrid Hausen, shows a great variety and confronts the phenomenan of love and loss, of farewell and return.
Emotions are directly addressed by their calm, meditative music situated beyond the fast living rhythms of our own times. They express weeping and pain, and the fear of loosing a beloved person. Sense and absurdity of war and violence, being torn between sense of duty, wanderlust and longing for your loved one.
Estampie's exciting and innovative symbiosis of tradition and modern age is encouraging you to dream and enjoy, but as strange as their music might appear on first sight. It is also challenging us to realize, maybe in amazement, how close to us in their hopes and fears the people of the Middle Ages are.
Feat. Alexander Veljanov (Deine Lakaien), as the Troubadour singer.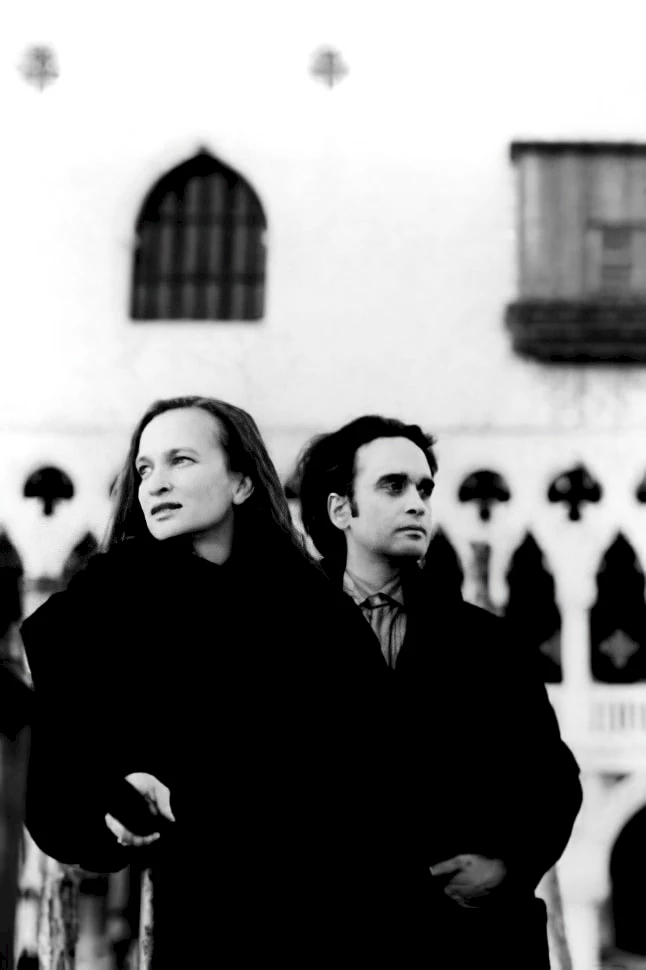 (links: Syrah, rechts: Alexander Veljanov, Foto: Fred Stichnoth)
---
"Crusaders" is the second CD of Estampie, which came out by a collaboration of the classical label Christophorus and Chrom Records.